The overall hair care industry in the U.S. is estimated to exceed $64 billion with approximately $7 billion spent in the children's segment! Pigtails & Crewcuts is one of the few salon concepts to expand aggressively on a national level. To add to that, there are an estimated 46.7 million kids between the ages of zero and 12 in the United States, and our target market is children in this age range. The individual markets we are targeting have over 11.5 million customers.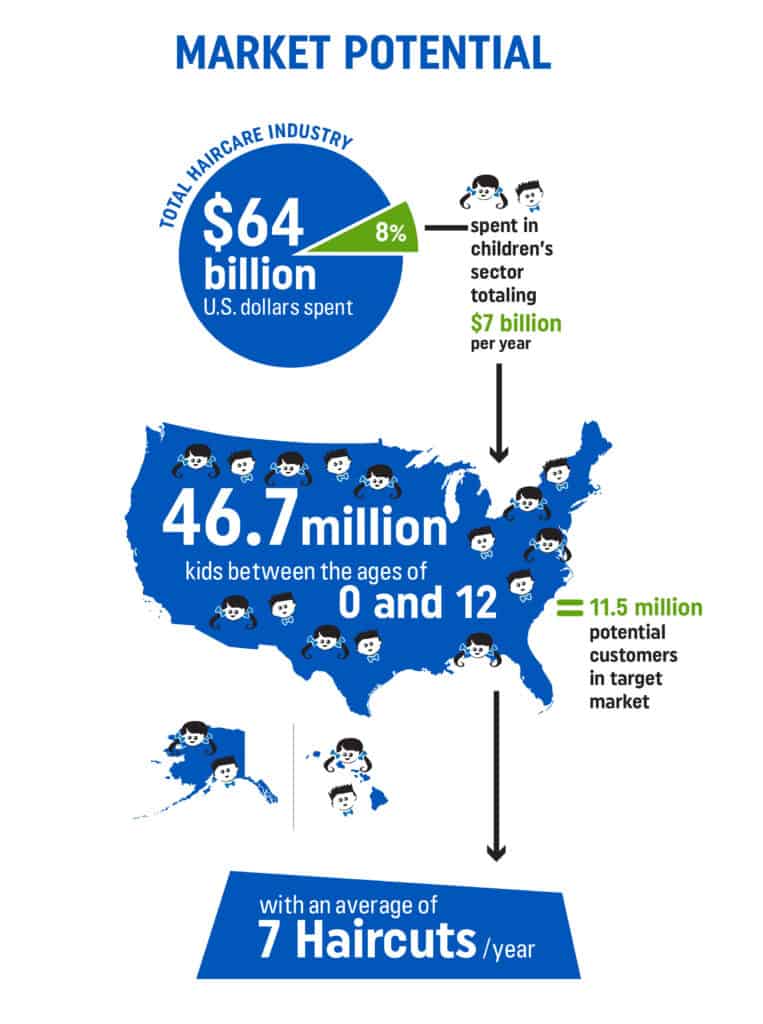 ---
Even during tough economic times, kids won't stop growing and neither will their hair. Kids typically get haircuts every six to eight weeks, and we estimate that to be seven haircuts per year. No matter what or where the economy is, parents will spend money on great haircuts even when they need to take other things like eating out or buying clothes away from their budgets.
While there are many locally owned salons and a couple of chains of children's salons on the market right now, none provide the scope of services, breadth of experience, and family-friendly atmosphere available at Pigtails & Crewcuts. Our experience and support is what sets us apart. Collectively, our leadership team has over 75 years of franchising experience!